As you begin your journey into the history of your family, you're going to accumulate quite a bit of raw data.
In fact, as the months go by, what began as just a few scraps of information may grow into a mountain of paper on your desk and an unmanageable cluster of documents on your computer.
That's a real shame, because all of your research won't be worth much if you can't find anything when you're done.
So what can you do to keep all of your genealogical research in an organized place where you quickly find specific results, construct a cohesive family narrative, and keep track of all the branches of your family tree?
How can you avoid shambling through scraps of raw information that serve no real purpose?
That's where genealogical software programs come in.
These programs allow you to organize and keep data in a usable fashion on your computer, often working alongside other services like Ancestry or MyHeritage.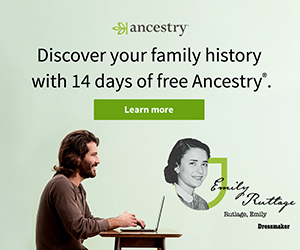 In some cases, these programs can organize your data into wonderful graphics ready for publication or printing, and in others they simply provide a readable ledger of your family history.
Because of this, these offerings can really aid your research since they allow you to integrate your results with the findings of other professional sites.
This piece will review some of the more popular genealogical software providers and compare them with each other.
What makes each program special or different? Which specific one fits your circumstances? So let's take a peek into your options.
We'll go over six different offerings, the most used and popular on the market today. These are:
Just from the names, these all sound pretty similar, so let's go over what makes each one special, and how they may be similar too.
As a rule, all of these programs will let you build a detailed family tree, import photos, store information, and export data to certain other services.
Family Tree Builder
Family Tree Builder may be the best for beginners since it's free to use! Hard to beat that.
You can download it onto any computer with at least either Windows 7 or Mac 10.6.
This program also allow for pictures to be imported, but beyond this it will only sync data with MyHeritage (its parent company).
As a free program, Family Tree Builder is limited, but if you need to save some money, it's the perfect place to start out your family tree.
Family Tree Maker 2017
Next up, we have Family Tree Maker 2017, which offers the basic services as well as the ability to sync with other relatives working on the family history.
This will almost certainly reduce your workload if you've got other family members doing genealogical research, since this program makes it easy to sync and search your findings.
This feature can also make the search more fun as you work with people close to you on a common goal. It's a great way to share the adventure.
Family Tree Maker 2017 is compatible with either Windows 7 or Mac 10.9 or later versions as well.
You can also color code your ancestors to keep things organized. In addition, you can record same-sex marriages in your family tree.
Perhaps the most useful and distinct aspect of Family Tree Maker 2017 is the online support it provides.
As one of the older and better-known programs, it has ample information on making the most of your research, from tips and tricks to detailed instructions.
You'll have an easy time finding tutorials that will walk you through various aspect of genealogical research.
To make Family Tree Maker 2017 even better, it connects with either Ancestry or FamilySearch, which means that your data is not stuck in one place.
Ancestry especially is a wonderful resource for research on your family, and the fact that Family Tree Maker 2017 can import data to them is a major plus.
On the downside, Family Tree Maker 2017 is quite expensive, running between $80 and $100 as of summer 2018.
This makes it one of the more expensive family tree programs out there, but the fact that it offers you so much help with your ongoing research more than makes up for the steep cost.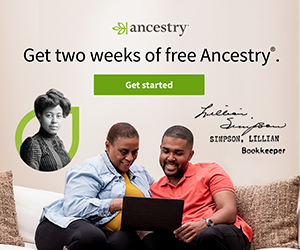 Family Historian 6
If you're looking for an especially intuitive and user-friendly program, your answer is probably going to be Family Historian 6.
You can have what they call 'Smart Trees,' which allow you to expand or shrink specific sections of your family tree. This feature lets you to work in detail on one section without forgetting the rest of the tree out in the hinterlands of history.
You can also compare two different versions of your family tree before making decisions with this software.
However, Family Historian 6 only runs on Windows Vista and more recent Windows programs, so Mac owners are out of luck. It provides some tutorials and guides, but its online support is more limited than larger programs (such as Family Tree Maker).
Family Historian syncs with MyHeritage and FindMyPast, but not Ancestry.
The program itself runs for a reasonable $50, and you can even have a free 30 day trial period. So if you need a simple and easy to use genealogy program, give Family Historian 6 a shot—especially with that free trial it's hard to go wrong.
Family Tree Heritage 9
And now the next option on our list, Family Tree Heritage 9. Like any other option you may be considering at the moment, Family Tree Heritage 9 lets you make your family tree and organize data into a series of graphics.
What makes Family Tree Heritage even better is that you can import data from RootsWeb, FamilySearch, and Ancestry.
Right there, you just got access to an almost inconceivable amount of raw data.
You can import data from other sites too simply by adding them, which is a feature that really does make Family Tree Heritage 9 unique.
Also, this program lets you make mass changes in your family tree.
Did you discover that the real last name of a certain branch of the family is really Smythe not Smith? You can change every incorrect Smith entry in a single command. Again, this really does make Family Tree Heritage 9 quite unique.
Along with this feature, you can also make a detailed and chronological view of a specific ancestor. This will let you eliminate redundancies and ensure overall accuracy of your data.
This feature, which really should be common, is a great help in analyzing the details of specific relatives. Again, this helps a great deal in the ever-pressing task of information organization.
While the visual graphics offered here are somewhat lackluster, the spectacular ability to organize and shape your raw data into something that really does tell a story is worth-while.
This program is only compatible with Windows, so once again, Mac lovers will have to look elsewhere.
Family Tree Heritage 9 retails for only $25, making it a solid buy for anyone looking to form a detailed and somewhat archival family tree.
The lack of interest in flashy graphics really is telling in a way…This program has a solid focus on data and information organization, function over form.
For that reason, Family Tree Heritage 9 is a good choice to consider.
Legacy 9
Legacy 9 is the next choice on our list, and yet again, it offers the standard services like a family tree builder.
What makes Legacy stand out is the fact that they let you examine two of your ancestors beside each other.
This may sound like a very simple feature, but it can further your research and your in depth knowledge of your family through comparison. This feature cuts down on tedious labor of manually writing down facts to compare by hand.
Legacy 9 has some of the best charts in the industry, again allowing for ease of use for the data you have collected.
Remember the reason why you're looking into these services? You want to find some way to organize, sort, and then later retrieve the raw and jumbled data you find. Legacy 9's awesome graphics make this easy.
The fact that data retrieval on this program is so simple makes Legacy 9 worth a look.
Running between $35 for the basic package and $100 for the deluxe version, Legacy 9 can be an affordable program to get you started into making your family tree.
However it needs to be noted that Legacy 9 is meant only for Windows, though the technically savvy among us can run it on a Mac by using an emulator.
Legacy 9 can import data to a large variety of other companies, including FamilySearch, FindMyPast, GenealogyBank, MyHeritage, and Find a Grave. This further adds to its versatility.
So consider Legacy 9 if you really want to compare relatives and organize your data neatly all for a reasonable cost.
Of course, you can also spring for the deluxe packages later on and build the ultimate graphics explaining the history of your family.
Roots Magic 7
Finally, Roots Magic 7 is your best bet if you're in search of a program that is portable.
Like any other software in its category, Roots Magic 7 of course allows the user to build and print a detailed family tree.
And although it offers a very limited selection of charts, Roots Magic 7 is able to be downloaded to a simple USB drive.
That's right. This program, and your data on it, are portable, even without a laptop.
About to go out to the library for some research? You can bring your older findings along with you without lugging around your heavy laptop.
On the way to the courthouse to look up family records? Yeah you can bring Roots Magic 7 with you there too.
This portability is amazing, especially since these services are not yet available on the cloud. This amazing portability is one of the main reasons why professional genealogists often use Roots Magic 7 for their work.
This is in spite of the fact that this service has relatively few graphics and charts available for use.
Ultimately, the charts are not what matters; the information on your family members is what matters and Roots Magic 7 organizes and stores that excellently.
Roots Magic 7 is also one of the few online genealogy services at the moment to include the option for same-sex marriages in your family tree.
Even better, Roots Magic 7 is quite affordable, retailing for only $30, and Roots Magic Essentials 7 is actually a free, stripped down version of the software (it does not include the RootsMagic To-Go feature, however, which lets you take your genealogy research on the road).
If this is important to you, you'll need to spring for the full program.
It's compatible with a wide range of operating systems (Windows and Mac). If you travel a lot, give Roots Magic 7 a shot for its amazing portability and reasonable pricing.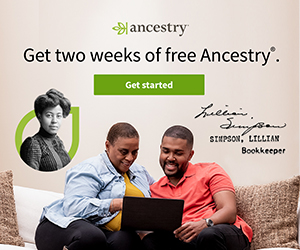 Final considerations
Remember why you began this whole process? For many people, the real goal of tracking down their family tree and history is to create a sense of story stretching through time among individuals.
When we learn about those who came before us, we weave a narrative and through that breathe life back into them.
In Disney's recent hit Coco, the premise of the film is that by remembering ancestors they remain alive in a way.
While this may sound silly, it is in a broad sense true. They live a second life through us every day we speak of them. That's the reason so many people take up genealogical research despite the complexities and costs associated with it.
The software listed above let us synthesize raw data we gather either from our personal research or from larger online services like Ancestry and put that data into something usable.
All of the options listed above can help you do this, so which one is right for you?
You'll probably make your decision based on a few factors:
Features and abilities
Ease of use
Price
Integration with online databases and records
Graphics, charts, and reports
Level of online and community support
Once you have an idea of which factors are most important to you, you'll be ready to make a selection.
Family Tree Builder may be the ideal program for beginners because it is free and quite simple. You can use this program to decide whether or not you really want to continue your research.
As a general rule, starting out with free programs or free trials of paying programs is the best route to see if you really want to spend your money on more sophisticated software.
Family Tree Maker 2017 is your best bet if you're out there working with other relatives, or if you want to upload your final results to Ancestry, as the compatibility there is excellent. It's an extremely popular choice for good reason!
Legacy 9 is a great option if you really want fancy graphics and well-organized charts. This is especially useful if you plan to share your data with others eventually, perhaps on a new website you may make. Legacy 9 also has a stripped-down free version, so it can be quite economical too.
For overall ease of use, Family Historian 6 is the best choice out there. The program is ridiculously simple to use and you can learn it quite quickly. If you're a novice on computers and don't really want to learn the ins and outs of software programs, this is your ideal choice.
For maximum portability, even without a laptop, RootsMagic 7 is the best option on your list. Granted, it's also the only option on your list as it's the only one out there that can be downloaded onto a USB drive for ease of transit. If you don't own a laptop, or simply don't like travelling with one, this program is perfect.
Also, Roots Magic 7 does have a skeletonized free version if you need to save money (though this basic version lacks portability).
And at last, choose Family Tree Heritage 9 if its features—ease of merging family trees and correcting mistakes, for example—appeal to you. Its ability to merge information with RootsWeb, FamilySearch, and Ancestry is also very helpful for some users.
And that's it, we've gone over the deep details of the big genealogical software on the market today.
But here's the thing, on the most basic level, they all do the same thing. They catalogue and sort your family tree data from incomprehensible mush into something that you really can digest and understand. Each one of these programs can do that, even the free ones.
Where they stand apart is in the extra features like visual graphics or outside integration.
It's up to you to decide on your priorities—do you want visually appealing graphics? Or do you just want simple barebones reports? Do you need the ability to integrate with sites like MyHeritage or Ancestry?
Whatever you end up choosing, have fun while you research the history of your family: where you came from, who your ancestors were, what they did.
All of these things can provide wonderful insights into the past and can even help guide us in the future if we so choose.
Final Tip
For those interested in complimenting their research with a DNA test, check out my article to find out which DNA test is best for ancestry and how the Ancestry DNA test vs 23andMe compare.